Welcome to the Institute of Biological and Chemical Systems – Functional Molecular Systems (IBCS-FMS)
IBCS-Functional Molecular Systems is an interdisciplinary institute combining fundamental research in Biology and Chemistry.
Our aim is to improve our understanding of biological processes (e.g. cellular communication or disease progression) using advanced materials and chemical processes.
We focus on developing new smart materials, miniaturized high content screening methods as well as design of novel biomedical tools for the treatment of diseases.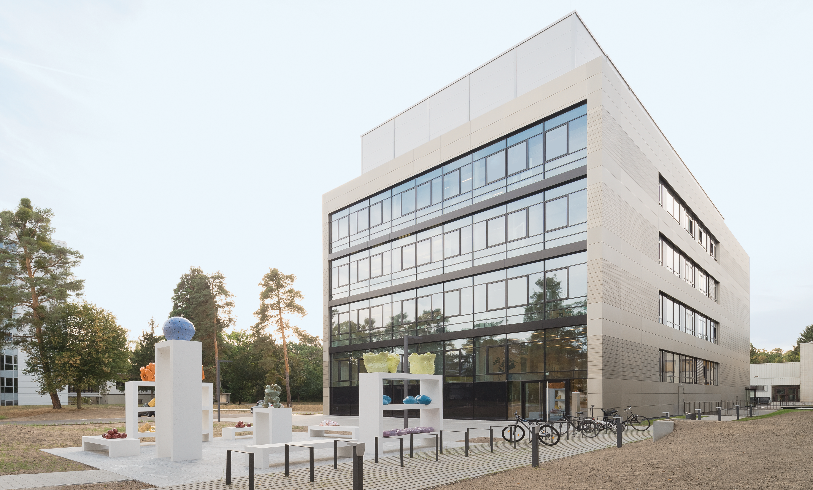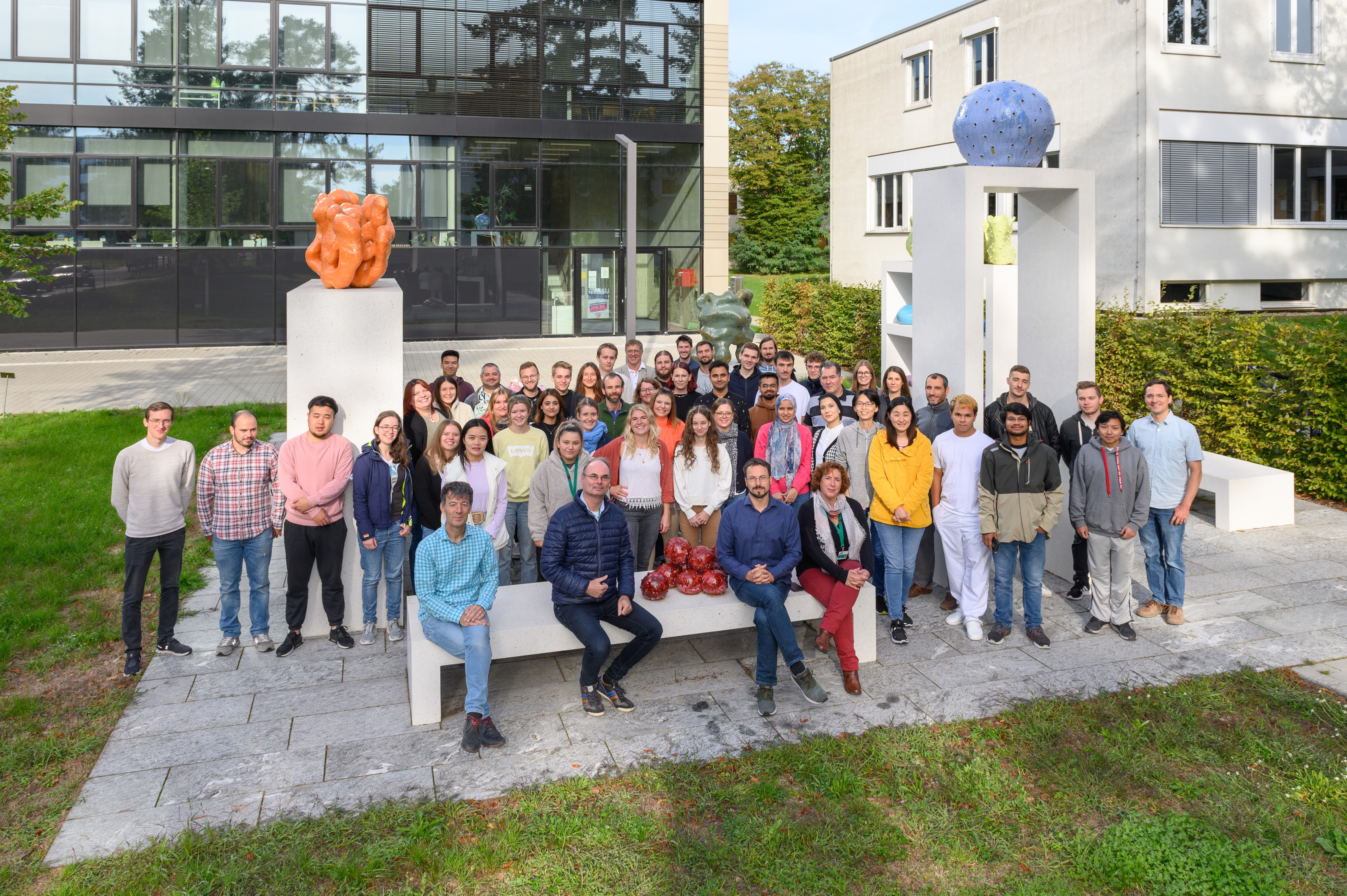 Specific Focuses of IBCS-FMS:
Biology: Cell adhesion molecules, Wnt signaling
Chemistry: Combinatorial chemistry, surface chemistry, polymer chemistry

Technology Transfer at IBCS-FMS:
Several aspects of our research at IBCS-FMS have been transferred into Start-Ups:
2nd place - NEULAND Innovation Contest 2023
[26.06.2023]
3D Bioprinting of Personalized Bio Heart Valves Explained in Brief | NEULAND Innovation Competition 2023

Youtube link
Congratulations to Véronique Orian-Rousseau whose paper has been recognized as a top cited paper in "The FEBS Journal"
New method for high-throughput purification
[27.02.2023]
A new method for high-throughput purification of synthesized compounds using miniaturized liquid-liquid extraction on a chip has been developed to accelerate drug discovery by allowing synthesis and screening to be carried out on the same platform. Congratulations to Janne Wiedmann and co-authors!
A review in Advanced Functional Materials
[27.02.2023]
A review in Advanced Functional Materials about the use of emerging 3D microprinting technologies for designing and fabricating super-repellent microstructures has been published, highlighting the remarkable properties and new functionalities offered by intricate 3D topographies, as well as the potential for further advancements in liquid super-repellent materials. Congratulations to authors!
Congratulations to Privatdozent Gary Davidson
[19.12.2022]
Gary successfully completed his Habilitation as a Privatdozent last Friday.
New group leader
[27.06.2022]
As of July 1, Professor Siegfried Waldvogel (JGU Mainz) is the new senior scientist and group leader at the IBCS-FMS in a part-time capacity.
Poster Award (1st Place)
[16.05.2022]
Congratulations to Lisa-Marie Mehner (Orian-Rousseau Group) for receiving the poster award for an outstanding poster presentation (1st Place) at the FEBS Advanced Lecture Course on Matrix Pathobiology in Crete, Greece.
Orian-Rousseau Lab: Check out our new paper in Cell Death & Disease!
[22.02.2022]
Wnt signaling is boosted during intestinal regeneration by a CD44-positive feedback loop
Romina J. Walter, Steffen J. Sonnentag, Leonel Munoz-Sagredo, Melanie Merkel, Ludovic Richert, Felix Bunert, Yvonne M. Heneka, Thomas Loustau, Michael Hodder, Rachel A. Ridgway, Owen J. Sansom, Yves Mely, Ulrich Rothbauer, Mark Schmitt & Véronique Orian-Rousseau
Link to paper
Support from the Chemical Industry Fund
[02.12.2021]
Chemistry Fund supports Karlsruhe Institute of Technology - 5,000 euros for more digitalization in chemistry education.
Chemie.BW press release
Substrate-Independent and Re-Writable Surface Patterning by Combining Polydopamine Coatings, Silanization, and Thiol-Ene Reaction
[15.09.2021]
Levkin Group publishes a work on "Substrate-Independent and Re-Writable Surface Patterning by Combining Polydopamine Coatings, Silanization, and Thiol-Ene Reaction" in Advanced Functional Materials.
Congratulation to Shuai and all co-authors!
Link to publication
Automated chemical synthesis: reliable production and rapid knowledge gain
[04.08.2021]
KIT Invests About Four Million Euros in Facility for Automated Synthesis - Efficient processes to accelerate the development of innovative materials
KIT press release
2 first prizes - NEULAND Innovation Contest 2021
[01.07.2021]
- "LONGCOVIDMA: High-throughput testing of new efficient agents against LongCovid and Covid19 brain infections" by Prof. Dr. Ute Schepers, Dr. Nicole Jung, Prof. Dr. Pavel Levkin, Prof. Dr. Stefan Bräse, Dr. Claudine Herlan, Dr. Anke Deckers and Dr. Anna Popova
- "Aquarray" by Prof. Dr. Stefan Bräse and Prof. Dr. Pavel Levkin
Link to Homepage
Designing Inherently Photodegradable Cell-Adhesive Hydrogels for 3D Cell Culture
[18.06.2021]
Check out recent publication of the Levkin Group in collaboration with Ute Schepers (IFG-CB) where they combined GelMA with PEG based gels to create photodegradable and biocompatible hydrogels for 3D cell culture.
Link to publication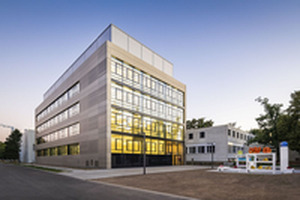 New research building at Campus North opened
Biology meets chemistry: Interdisciplinary research on 5 800 square meters. The new building was officially opened on October 29, 2020.
More