Welcome to the Institute of Biological and Chemical Systems – Functional Molecular Systems (IBCS-FMS)
IBCS-Functional Molecular Systems is an interdisciplinary institute combining fundamental research in Biology and Chemistry.
Our aim is to improve our understanding of biological processes (e.g. cellular communication or disease progression) using advanced materials and chemical processes.
We focus on developing new smart materials, miniaturized high content screening methods as well as design of novel biomedical tools for the treatment of diseases.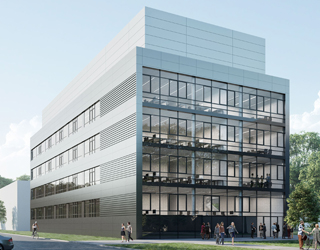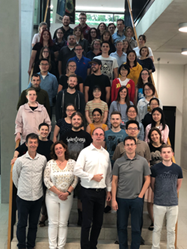 Illustration: Heinle, Wischer und Partner,Freie Architekten
Specific Focuses of IBCS-FMS:
Biology: Cell adhesion molecules, Wnt signaling
Chemistry: Combinatorial chemistry, surface chemistry, polymer chemistry

Technology Transfer at IBCS-FMS:
Several aspects of our research at IBCS-FMS have been transferred into Start-Ups: